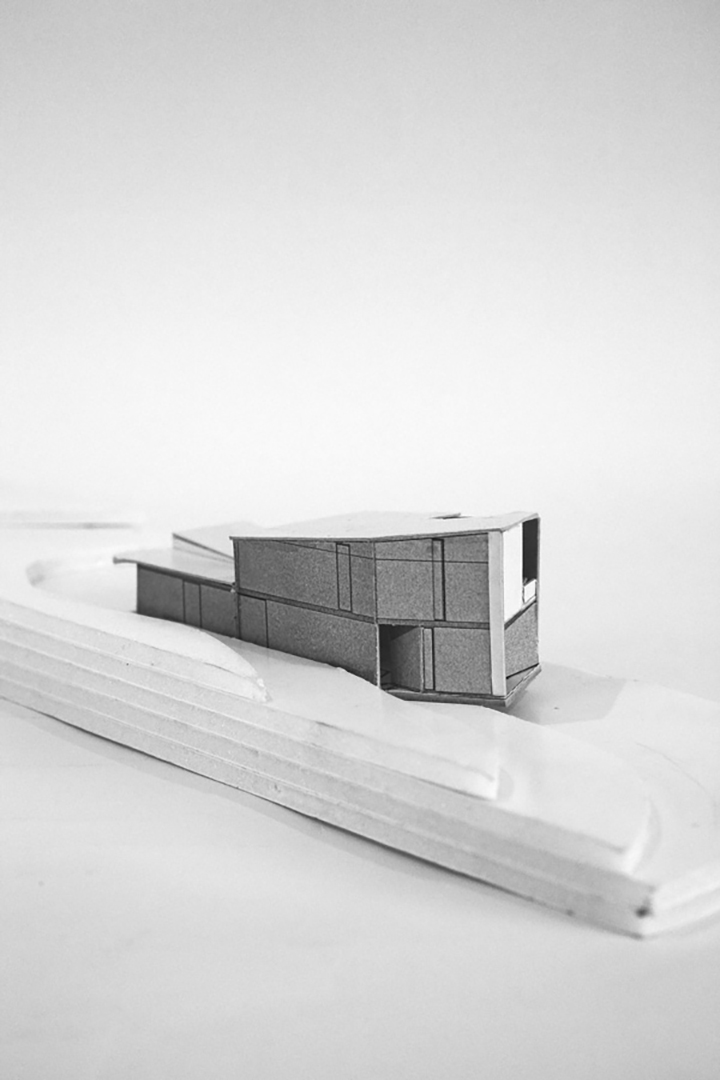 A home for a writer, illustrator and their son on a narrow plot with views to surrounding vineyards and a short walk to the beach.
‍
Conceived as two linked spaces via a protected courtyard. A two storey home to the north and, to the south, a studio space including a sauna looking into an established orchard.
‍
Exterior timber cladding reflects the local vernacular of boat sheds and compact timber summer vacation 'baches'. Slatted exterior spaces and sliding screens enable such spaces to become private, providing less traditional experiences such as outdoor bathrooms and intimate terraces. This gives the house flexibility to change with the seasons, extending itself during the warmer months, offering protection from the afternoon sun and giving sense of enclosure.