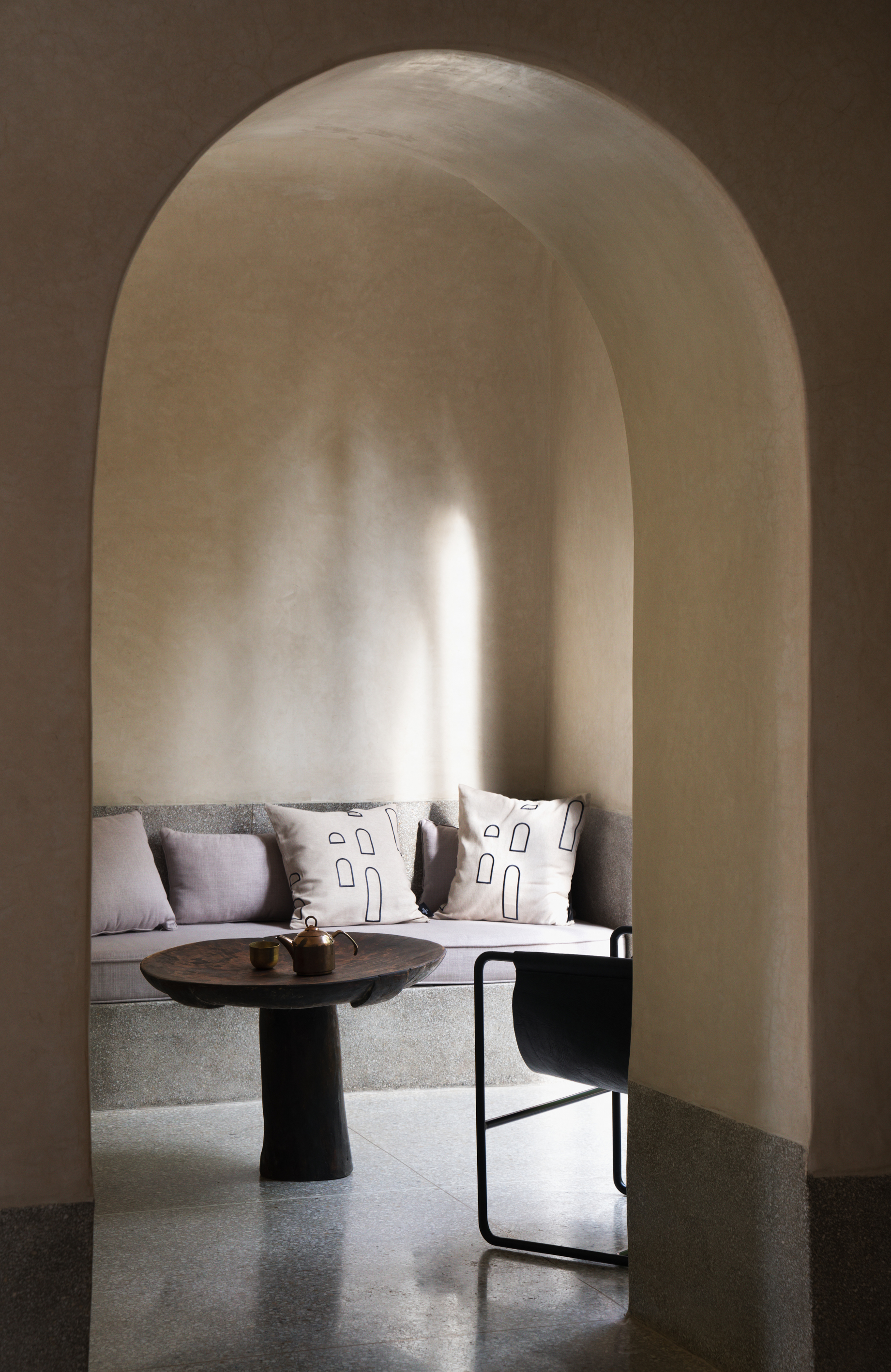 Our palette was concept driven in parallel with a desire to implement local materials and finishes.

We saw it as important to restrict the colour choices and we aimed to create a variation of unusual interior details. For example, terrazzo was used to create a datum throughout the bedrooms, and to form baths, shower surrounds, basins and headboards. This was a simple and elegant expression of a material used in a non typical way.
‍
Tadlelakt, a famous hand polished plaster technique, was applied to all interior walls and ceilings. Colour choices were muted and natural, the lounge being an exception. This was envisaged as a retreat, offering seclusion and comfort.

The palette aligned to our story of the couple who wanted to desaturate the (typically colourful) local palette and create a timeless interior that improves with time, adding patina and mystery.